The Brand
The Brand Vibeke Scott is a Danish fashion lounge wear company inspired by the Danish Design values combined with world travelling. Vibeke Scott has a deeply rooted passion for unique design and Scandianvian elegance. Based on our traditions of craftmanship and quality, we aim to be the preferred luxury brand for the quality-conscious consumer looking for loungewear in Scandinavian design.

"Our product line has been a long time in the making. We had to find just the right quality, essence and silhouette. And now we've succeeded. The brand is named after our grandmother who was a trained photographer back in the 1940s, and so it seemed fitting to make the camera our signature." Chantall Scott & Nicole M. Langkilde
The Story
Behind Vibeke Scott are the two sisters, Nicole & Chantall. They are the 4th generation to run one of Scandinavia's oldest flag manufacturers, Langkilde & Søn. The company, which dates back to 1938, is famed throughout Scandinavia for its high quality and traditional craftsmanship and is also appointed as a ¨Purveyor to Her Majesty¨ - known as the Royal Warrant - in Denmark.
The described approach to personal luxury and private moments were amongst the founding philosophies when two sisters decided to introduce the universe of Vibeke Scott. An homage to sisters Nicole and Chantall's photographer Grandmother. Vibeke Scott's lust for adventure and new inspiration led her around the globe capturing motifs for her, at the time, state of the art camera. Like their grandmother, Nicole and Chantall search the distant corners of the world for inspiration for future pieces to be explored in the lush world of Vibeke Scott.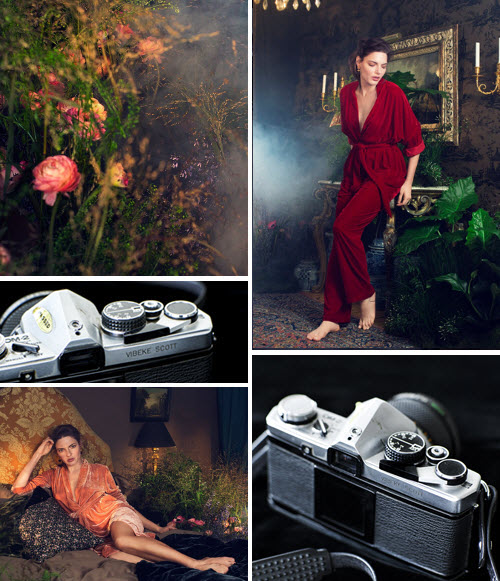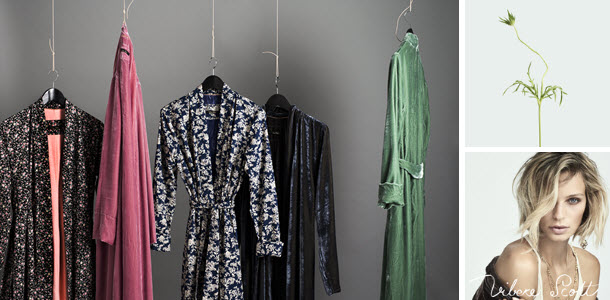 The Dressing Gown
The elegant dressing gowns are made from lavish fabrics, including silk velvet, lightweight Japanese cotton florals, premium wool, and the softest jersey, brining an element of luxury and comfort to everyday life. Their long, slim cut is the product of a close collaboration with one of Denmark's most talented dressmakers. The result is a dressing gown that drapes the body to create a beautiful silhouette.
The Kimono
The delicate kimonos are made from silk velvet. Use them to add a flourish to your outfit for day or night. Elegant and comfortable. Style them as you would your jacket or cardigan.
The Silk Velvet Pillows
Our classic pillows are crafted from soft silk velvet, with attention to the little details in the finishing. Silk velvet creates comfort as well as life to any chair, bed or couch with its texture that reflects and changes depending on the light.
The Japanese Cotton Print Pillows
Our printed pillows are crafted from exclusive lightweight japanese cotton, with attention to the little details in the print and finishing. The Cotton creates comfort as well as style to any chair, bed or couch with its different prints.